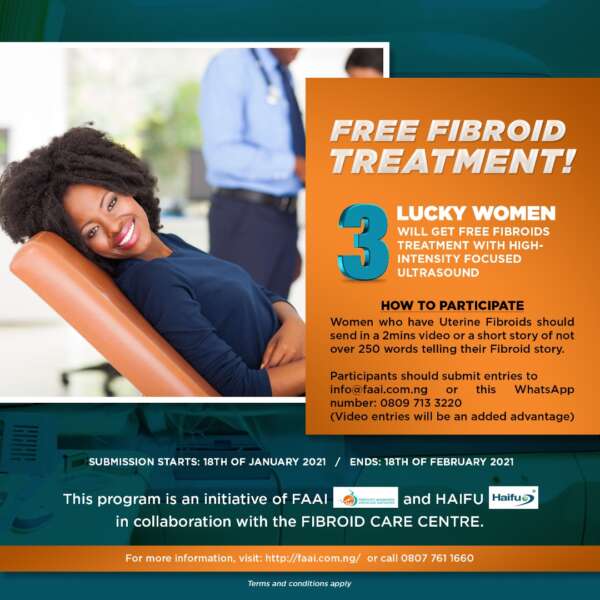 FAAI Free Fibroid Treatment
Fertility Awareness Advocate Initiative (FAAI) is a support group started to provide fertility challenged Nigerians with support, awareness, information, and education, since 2013.
The group has been in the fore-front of providing free fertility screening and treatment to indigent couples, promotes the enforcement of regulatory standards in the treatment of infertility in Nigeria and does all other lawful things as may be considered incidental or conducive to the attainment of her objectives amongst other things.
As part of our culture to impact lives and contribute to the well-being of women in our society; FAAI will in 2021 give "Free Fibroid Treatment" to THREE (3) lucky winners using the revolutionary non-invasive High-Intensity Focused Ultrasound (HIFU) technology.